Holiday Movie Guide: Coming To A Theater Near You
As the weather grows colder and our hearts become warmer; the holiday season is quickly approaches. Are you looking to see a movie with your loved ones on Christmas Day? Well, this right here is a Top 10 Holiday Movie Guide to ensure you pick the perfect movie to watch this season: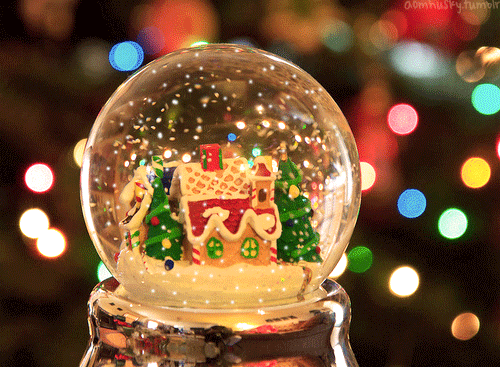 Star Wars: The Last Jedi (Dec. 15) The next episode of the Star Wars saga follows the events of 2015's The Force Awakens. Luke Skywalker (Mark Hamill) returns to battle dark forces alongside his friends both old and new. The cast includes: Daisy Ridley, John Boyega, and the late Carrie Fisher reprising her role as Princess Leia in her final performance.
The Greatest Showman (Dec. 20) This original musical, inspired by the life of P.T. Barnum, is being brought to the big screen this holiday. Hugh Jackman stars as Barnum as he takes on the role of an outstanding entrepreneur who created a spectacle that became a worldwide sensation. The star studded cast also includes: Zac Efron, Zendaya Coleman, Michelle Williams, and Rebecca Ferguson.
Jumanji: Welcome to the Jungle (Dec. 20) The sequel to the beloved original, revolves around four teenagers playing a game that quickly turns into a dangerous jungle adventure. Each are transported into the fictional land Jumanji in the bodies of their chosen avatars, played by Dwayne Johnson, Kevin Hart, Jack Black, and Karen Gillan.
Downsizing (Dec. 22) This social satire directed by Alexander Payne, highlights Matt Damon, a man who decides he would have a better life if he were to shrink himself. However his wife, played by Kristen Wiig is not too sure.
Father Figures (Dec. 22) Owen Wilson and Ed Helms play two brothers who learn from their eccentric mother that their father, whom they believed to be dead all along, is actually alive. The film follows their journey to find their father but, along the way they end up finding out more about their mother then they wanted to.
Pitch Perfect 3 (Dec. 22) The esteemed Bellas reunite for their last competition on an overseas USO tour. There they face their biggest challenge yet; a group combining instruments and their voices. This cast includes Anna Kendrick, Ruby Rose, Rebel Wilson, Brittany Snow, Hailee Steinfeld, and more.
The Post (Dec. 22) This Steven Spielberg dramatization of the Pentagon Papers case stars Tom Hanks and Meryl Streep. In it, the government attempts to block the publication of confidential documents that reveal a decade-long cover up.
Bright (Dec. 22) Will Smith stars in this Sci-fi/Action film set in Los Angeles, where as a human police officer he must team up with LAPD's first Orc to solve the mystery of a powerful object destroying the city.
Molly's Game (Dec. 25) Jessica Chastain stars as titular character Molly in a film based off of the true story of a woman who overcome all odds by running the most exclusive high-stakes poker game in the world. When she is targeted by the FBI, she hires praised lawyer (Idris Elba) to help win her case.
Phantom Thread (Dec. 25) Daniel Day-Lewis in what may be his last role, stars as an acclaimed dressmaker in 1950s London who has a conflicting relationship with his muse and lover (Vicky Krieps).