Remy Ma is OFF Parole People!!
Finally being free is definitely something to celebrate, one can say. Or at least that's how Remy Ma felt as she celebrated finally being off Parole! For those that may not know, being on parole means calls for a person that was a prisoner gets to be from behind bars, but they have to uphold to a series of responsibilities. Failure to uphold these responsibilities will result in a person going back to prison.
Rapper Remy Ma was on parole for five years, one can only imagine how annoying it could be living life with a set of rules on your back that you COULD NOT break. Though the rapper had this going on in her personal life, from the looks of social media it looks as if she was enjoying and living her best life. With producing hit songs such as "All the Way Up", "Shether", and "Melanin Magic", and even welcoming a new baby into the world last year, Reminisce Mackensie Mackie.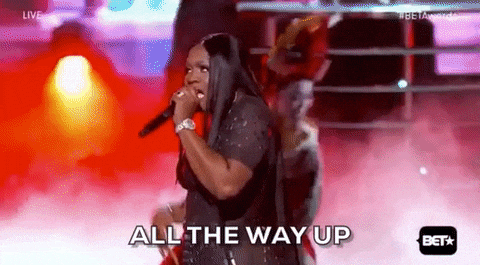 The 39-year-old was sent to prison back in 2007 after allegedly, being involved in a shooting outside a Manhattan delicatessen. Though she was due to 8 years, the rapper only did six, and was sentenced to five years on parole. Her husband/rapper, Papoose, threw her a party to commemorate his wife's freedom. He posted a 28 second video on Instagram with, him, Remy, and other partying on a boat, and singing "Before I Let Go". He captioned the video with: "And they lived happily ever after!!!! #blacklove Off Papers. The #Queen."
So congratulations Remy Ma, now that she's completely free, one can only hope she's be dropping some new music for the world to witness soon!