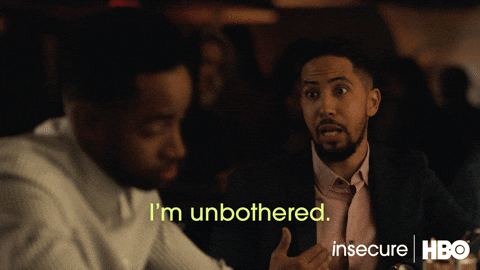 Singer Omarion recently broke his silence regarding the situation with baby mother, Apryl Jones. Before we get into it, let's get a little insight. Icebox singer and LHH star have two kids together. They had their first child back in 2014 during the first season of LHHH. They did not return for a second season. They welcomed their second child in 2016. Shortly after, the two split
Omarion was apart of a 4 man group called B2K. The other three members being Lil Fizz, J-Boog, and Raz-B. The group broke apart in 2004. In season 4 of L&HH, Apryl made a guest appearance and discussed a possible B2K reunion. They did a reunion tour earlier this year.
Here's where things get fizzy.
Back in October, Apryl announced and confirmed her rumored relationship with Lil Fizz, One of the members of B2K as well as Omarion's friend. Since confirming the relationship, Omarion has been almost completely silent throughout the whole ordeal. While social media has been in an uproar, Girlfriend singer has been living his best life. Various celebrities have expressed their opinion on the relationship, including Dreams & Nightmares rapper Meek Mill who thinks she & Fizz are "out of pocket".
Now for Omarion's response:
"I don't feel no ways. I don't feel anyway about it. If they're happy, then they should be happy,``''Because if it's their so-called happiness then I shouldn't be a part of it."
I think we all aspire to be his level of Unbothered.