Mariah Carey Breaks 3 More Guinness World Records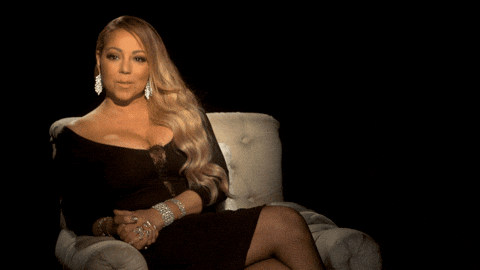 The Christmas season is probably March Carey's favorite time of the year because of the royalties that she receives from her 25 year old hit song, All I Want For Christmas Is You". On November 25th, 2019, Mariah Carey was presented with three world records from the Guinness World Records : highest-charting holiday song on the Hot 100 by a solo artist, most streamed track on Spotify in 24 hours by a female artist, and most weeks in the UK singles Top 10 chart for a Christmas song. The upbeat holiday song is played all over the world, so it is not a surprise that she has broken world records.
She was presented with the award at the Colosseum, a theatre in Las Vegas, during one of her "All I Want for Christmas is You" tour stops. Carey took pictures of her holding her brand new Guinness World Record Certificate with a representative from the company and shared her excitement with her instagram followers. The instagram caption said: "Thank you so much Guinness World Records for honoring me with three records in the 2020 book!" "Michael from [Guinness World Records] presented me with a certificate on stage, so naturally, I asked him to join us for the #AllIWantForChristmasIsYou finale!"
Mariah Carey's accomplishments will be published in the 2020 World Record book, where she already has a title for having the most number one singles by a solo artist (because 18 of her songs topped the US charts). Even though Mariah isn't releasing music like she used to, she is still one of the top artists in the United States and will be a household name for years to come.